Salam.
1.
Sorry, I've been hiatus for quite some time. So many things going on and I'm glad that things are slowing down now - at office, the baby's checklist, mommy's stuff for confinement and alhamdulillah the new house that I have mentioned before!
~Ilham's at 28weeks, 1.7kg. Still at breech position. Tp you can see his face clearly kan! He has daddy's eyes and I think he inherites the bulat face and cheeks from me.. hehe..~
How time flies really fast and Ilham is amazingly growing in me! He now weights about 2.3kg and I bet he can easily reach 0.5kg in another 3-4weeks. Still got 8 weeks to go though. Uh, everyone at office thought that I'll be delivering anytime sooner coz the tummy is quite big (I wonder if its the baby or myself.. haha). Anyway, last Monday we went for 32weeks check up and the doc said the baby's head is now at the final position (head down). Alhamdulillah, at least I knew that there is less possibility for C-Sect which I do not want to go through anymore. Tp Allah penentu segala kan.
~Ilham's at 32 weeks, 2.3kg. Nampak kan, kepala dia dah kat bawah compared with last month's (above pic). Time ni dah blur2 sket muka dia.. takpe, we'll wait for another 8 weeks keh!~
Basically we have got everything ready, Ilham's and mommy's stuff and hubby already packed the bags (just in case) before he left for offshore on Tuesday. He was quite worried to leave me alone for 2 weeks at this point of time but there's nothing we can do about that, huh. He did all the housekeeping and cleaning before he left just to ensure that I won't be doing any cleaning (he's well aware of his wife yg sgt domestic goddess ni!). So mommy cried when sending daddy off at the airport and we hugged and kissed and hugged again and it was getting harder and harder. Duhh. I think next time I shouldn't be sending him to the airport. *uhuk*uhuk
2.
Nuff said. Aha, I still remember that I made promises to share few pics on our OZ trip. Here they are, but you can check out more at
my flickrs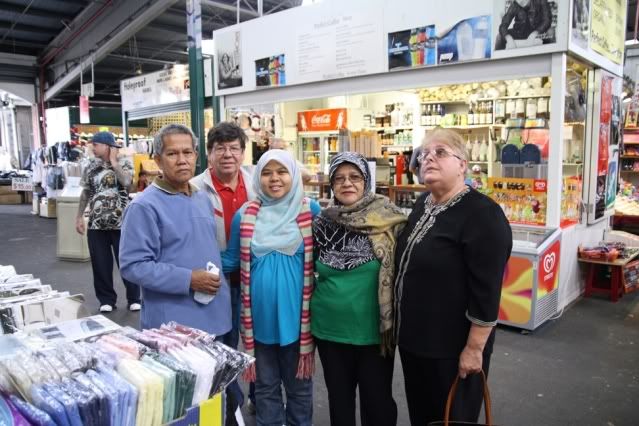 ~the first day in Melbourne - Dandenong market. My eyes sembab2 lagi sebab tak cukup tido.. huhu.. Me, my parents, Erika & Miguel~
~the souvenirs shop~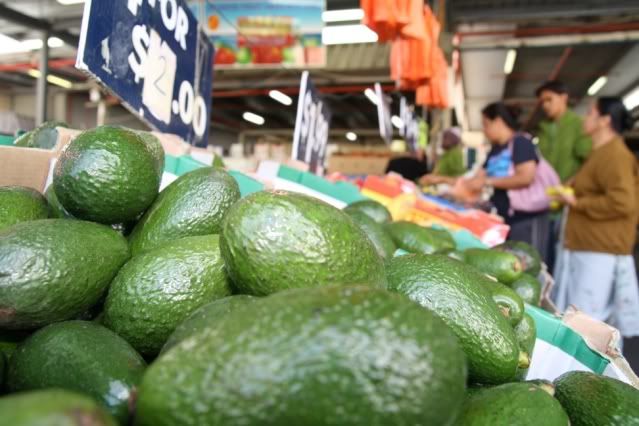 ~Avocados! Since I pregnant, I've been craving and mad about avocados. Need to have the juice at least once a week. Luckily in KK senang nak cari. hehe~

~Melbourne zoo - the kanggaroos~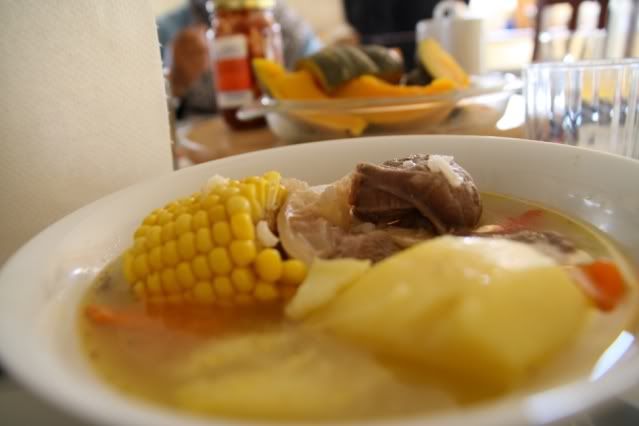 ~Our first dinner, a tradisional Chilean dish. Delicious!!~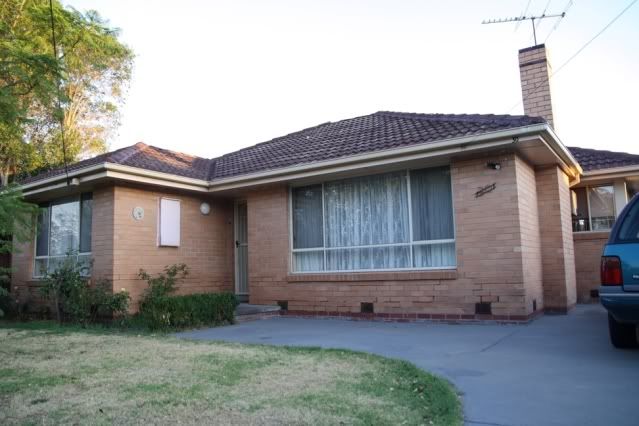 ~The front yard of Erika's house - where we stayed during our trip. They have been a great host to us. We shall pay a visit back, before Ilham's turn 2yrs, the latest~

~The backyard, they also have avocados! See hubby's stomach, confused kejap siapa yg mengandung ni.. hehe~
~All of us except hubby (cameraman) at Noble Park Train Station. Me, mak, Erika junior, Erika, Miguel, Daniel (Erika's hubby) and Abah. Yes, Erika got the same name as her mother!~
~Us at Mornington. Ok, pls ignore hubby's hair. It was soo windy that day. True that ppl said in Melbourne you can get 4 season in a day!
~Us at Melbourne Zoo~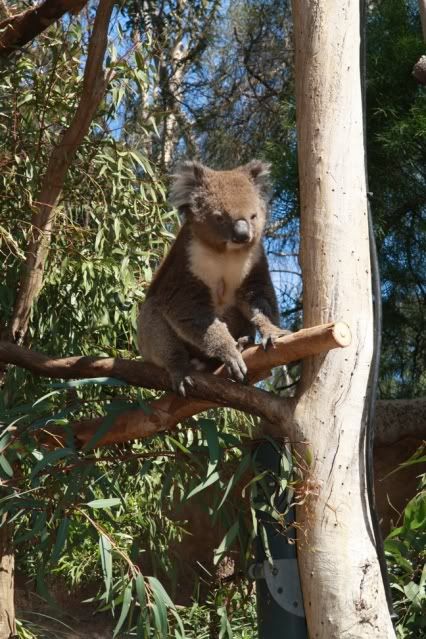 ~The cute Koala!~
~Sorrento seaside..~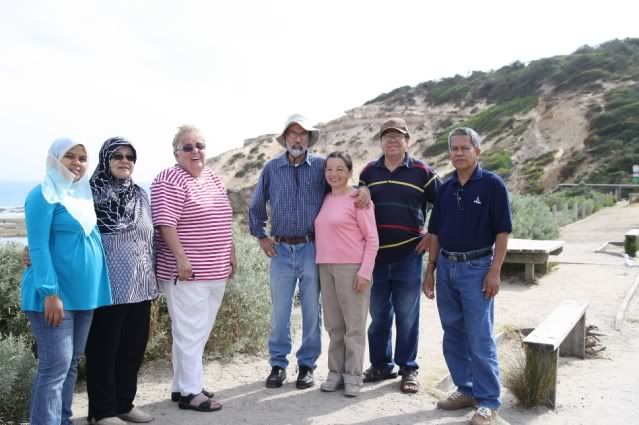 ~All of us again, (except Erika & Daniel). Me, mak, Erika, Boris, Theresa, Miguel & Abah~
~Time ni sejuksss and we were on the way to Great Ocean Road. Stopped by at Geelong for a cup of tea~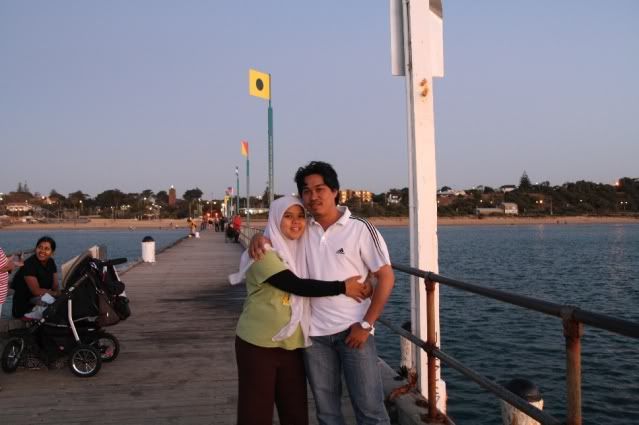 ~Evening walk at Frankston..~
Overall the trip was great although after the 3rd day I felt tired and exhausted. Maybe due to the long distance walk - OK lah tu exercise sket and surprisingly I lose 2kilos after the trip! Huhu. Erika & Miguel have been a great host to us and I think we did a lot of eating rather than sightseeing. Coz dia bawak gi rumah kawan diaorang and kitaorang makan.. makan.. dan makan lagi.. They also like to BBQ at their backyard so kitaorang makan & makan lagi. As for me I couldn't stop having fresh milk and eating all kind of bread (Italian, Lebanese and etc) with homemade Apricot jam and avocados! We'd loved to visit Melbourne again, InsyaAllah.
3.
The new house! Alhamdulillah, rezeki Ilham agaknya, we are now one step closer in moving into the new house. So this month is a definitely-totally-broke-month. Coz we just paid the seller the downpayment and we were surprised to know that the legal fees and so on costs us 8k! Although buying a new house was not in this year's plan initially, tp Allah made everything smooth and easy for us to get that amount of money. *syukran..syukran*
On the left is the our future house (the back yard)! Its actually a townhouse and our unit is the Garden Villa, which is on the ground level. Its a 1 & a half floor, having a area of 1,409sf. 3+1 bedrooms, 3 bathrooms, what more can you ask for, right? It has facilities like swimming pool, BBQ area, multi-purpose hall and pavilion. The location is perfect, 5 minutes to office (OMG, Do I have to stress how meaningful is that?? hehe), 2 mins to a large playground (for Ilham evening walk nanti) 7-8 minutes to KK Town and furthermore, its a gated community. Ada double security lagi. So, again, Alhamdulillah. Hopefully Allah permudahkan urusan kitaorang. Selagi tak dpt kunci rumah, selagi tu tak nak imagine lebih2. Huhu. But actually kitaorang dah start survey mcm2 dah. Haha.
4.
Wah! Its a very long entry. Oh, lupa nak citer, before this kan my internet connection really sucks and igt tak before gi OZ tu I was staying at my fren's house? Somehow lepas tu I got free wireless connection here (maybe somebody kat blok ni is using the same password as my fren's wireless connection) Huhu. So, anggap je lah rezeki ek. :p
OKlah. Nanti2 sambung lagi ek. Dan ngantuk dah ni. Hope you enjoy the updates. Insyallah lepas ni bolehlah update selalu coz internet dah laju giler. hehe.
Take care!