Salam.
OK, I havent finished uploading all the pics in my Flickr account, but anyway, I'll share few pics during my cousin's wedding in February - goshh.. now I realized how time flies really fast!
Anyway I did mention in an entry few months ago that my cousin is getting married with a guy from Pakistan. They got married in February, right after the forum that I attended in palace of golden horses. So I took my annual leave and extended the stay in KL.
The akad nikah was on Friday after Asar, I didn't snap much pics coz my camera was running out of battery! But we managed to capture some, not a good one though... haha.. Hubby was busy helping out my uncles and I of course was busy lazying around.. hehe.. Got tired after cooking the lunch, my legs cramped and foot swollen.
Anywaysss...,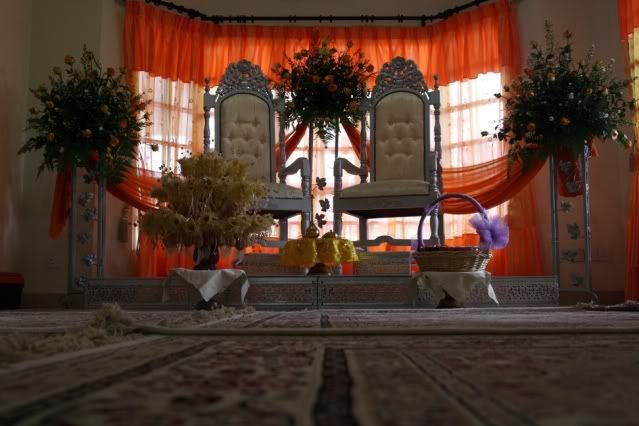 ~the pelamin at home~
~ huhu.. its always us again yg merasmikan pelamin.. haha.. you can see how big I am kan - 6 months preggie~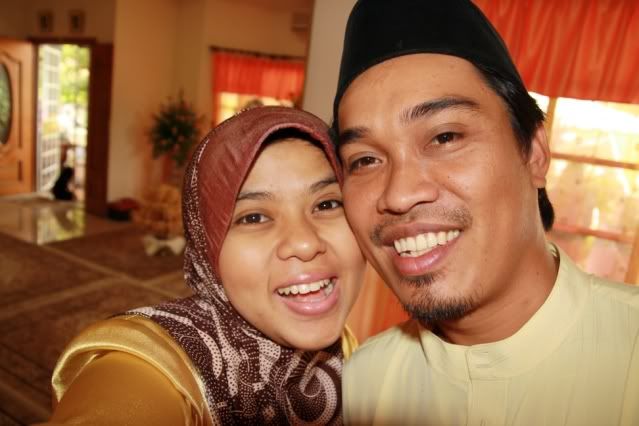 ~ Me & hubby~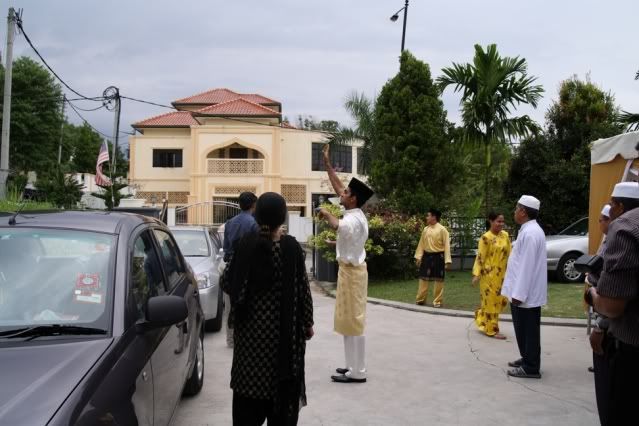 ~ Pengantin lelaki yg tgh angkat tgn tu.. his parents came all the way from Lahore and ada few of his friends yg datang jugak for the akad nikah..~
Actually, tu jer gambar yg ada during the akad nikah.. hehe.. sorry, but we have more pics during the reception at Merak Kayangan the next day..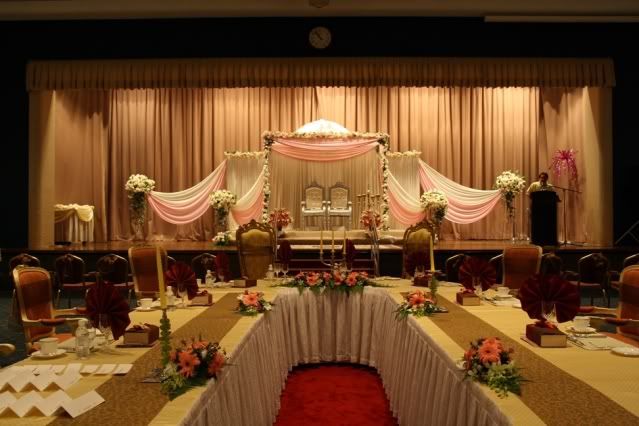 ~pelamin kaler pink yg sgt sweet..~
~my bro took this pic, blur lah pulak kan..tp the set up in the hall was perfect for a wedding!~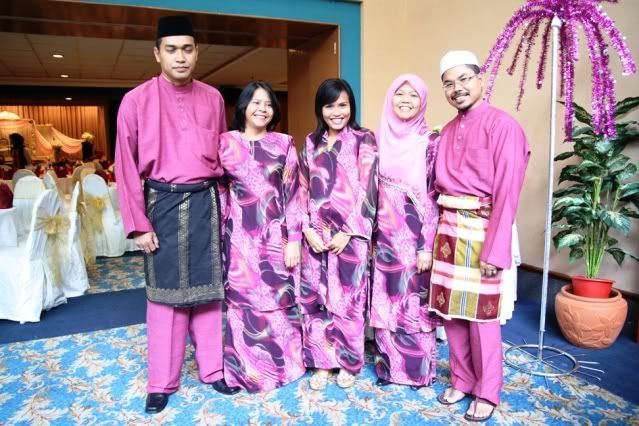 ~all the ladies are my cousins..~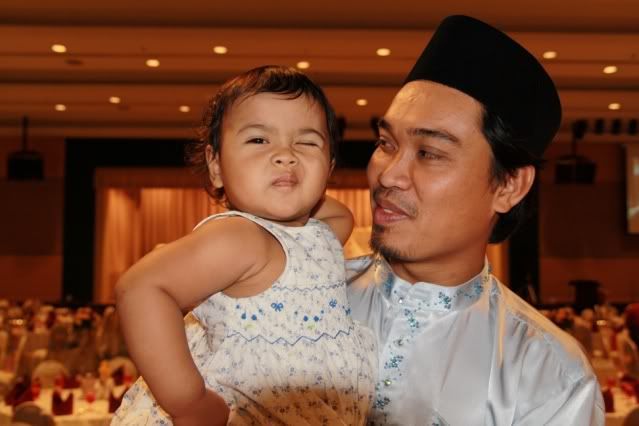 ~hubby with my niece, diyanah maisarah yg sgt nakal n lasak... tu yg kena dukung tu.. kalau tak dia lari2 satu dewan..~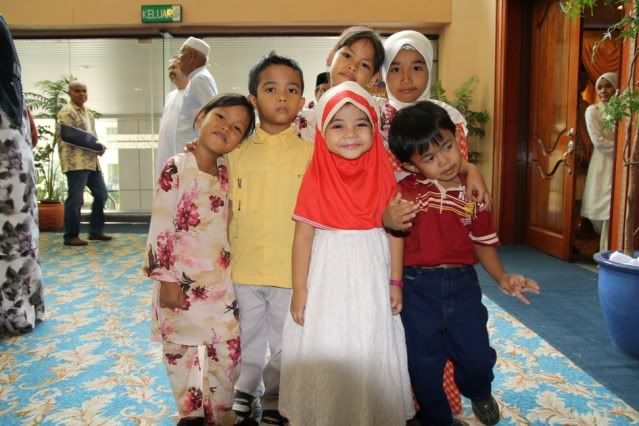 ~anak2 buahh..~
~ ha.. finally, the bride and groom.. berarak masuk dewan..~
~ time pengantin berarak masuk tu ada selawat.. hubby was one of them~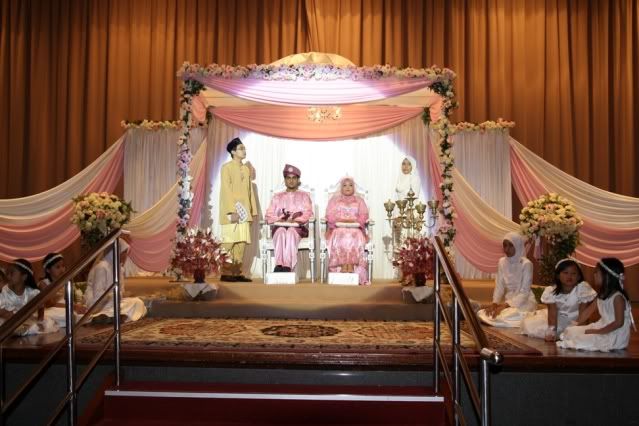 ~shahzad & shaqreen~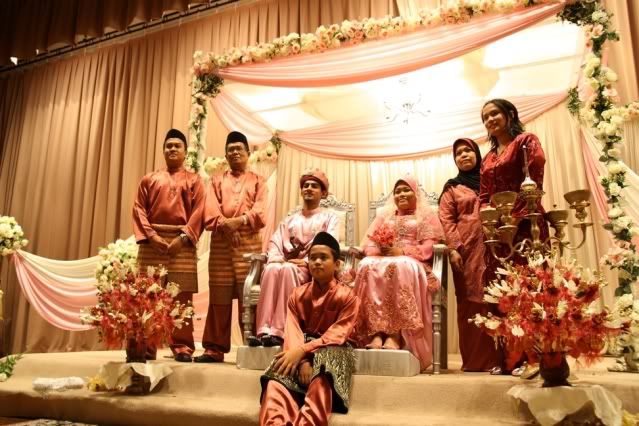 ~my cousin and her family..her father is my dad's youngest bro~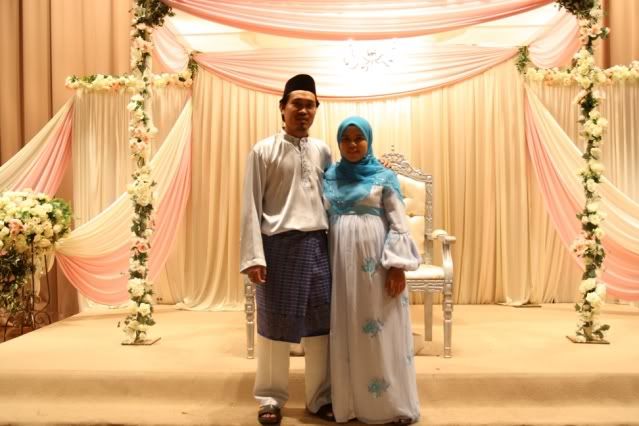 ~ Hubby and me.. you see we didnt exactly follow the theme color.. haha..my husband pakai his akad nikah nyer baju and then kitaorang gi beli kain to make my jubah/dress memandangkan baju2 yg ada semua dah tak muat.. huhu..I was on my 25weeks preggie time ni..~
~all the man & ladies behind the reception, uncles, aunties and my uncle's neighbours~
~ ha.. finally the pengantin and my aunt & uncle had a proper lunch..kitaorang pun join sama.. hehe..~
gambar ramai2 with all the relatives ada, tp I think I left the pics kat Seremban kot..
so sekian sajalah update untuk kali ni.. esok2 update pasal trip to OZ plak keh.. dah sakit belakang ni.. umah anak2 dara ni takde sofa.. huhu.. (jgn marah ek complain.. haha)..
I'll see in the next entry keh, insyaAllah.. bye!