Salam.
Bestnya dah weekend. Friday is the most uneffective day of the week. Replying and sending emails was all I did today.
Working in regional operation means that you have to forget about your passion to study technical in details, coz you will spend a lot of time in project management. Managing the contractors. And it was not as easy as you thought. Dealing with people. Sometimes it really challenge your patience. Yes, you enjoyed it somehow but bila dpt contractor yg tak reti2 ni sakit jiwa. duhh..mmg kena sabar jer lah byk2.. But tak semua lah macam tu.. ada yg perform tu mmg when the project manager buat presentation kira impressed giler.. you know.. so you can tell whether diaorang ni bagus ke tak buat keje..
Too bad, now I have to deal with that so-so contractor. Its a big project I would say. Cost more than a million. Sekali company yg dpt tu punyalah kecik. I wonder how they got it anyway. I know, they have to go through all the techno & comm evaluation but still. hmm.. keje tak siap lagi dah nak mintak2 duit..bengang betul gue..pastu manager pun chase ko..tanya kenapa tak bayar lagi..boleh tak the manager of that company call my manager asking for payment..my senior pun dah bengang2 giler dah..
So yesterday we sent them a very sarcastic email, but in a professional way
(susah ok! it took me 2 hours to draft that!).
We said that we would like to see some improvement in future and if this persists to happen again, we do not hesitate to revise the PMT
(Project Management Team).
Terus..diaorang reply nak buat site visit lah, itulah, inilah.. I did sent email to them
(>5x)
suruh buat site visit tp tak jugak.. pastu suka2 jer nak finalize engineering package..
See, tiap2 hari nak kena deal with this kind of ppl.. stress jugaklah.. thats whylah takleh duk lama2 kat ofis..at least once in 3weeks or a month kena gi outstation.. hehe.. duk offshore lagi best.. tak payah fikir benda2 macam ni..makan tidur jer.. haha..
Klah.. Below are few pics that I would likt to share.. Saja jer..baru dpt upload..
Till then, enjoy your weekend!! Cya! ;)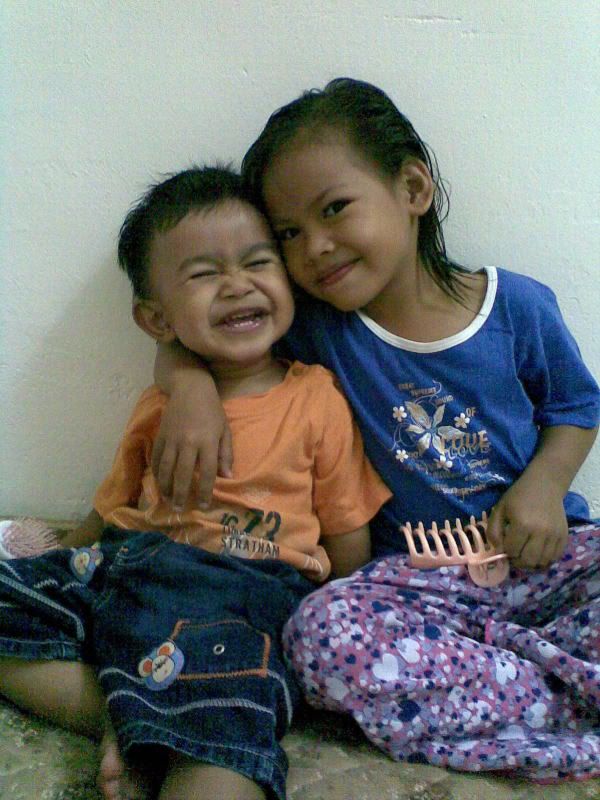 -my nephew & niece..ala..rinduuunyaaa.. Fathi Iz'aan Syawal & Imanina Farhanah..-
-sama gaks..anak buah.. Faiq Isyraf & Nur Dhia Alisya-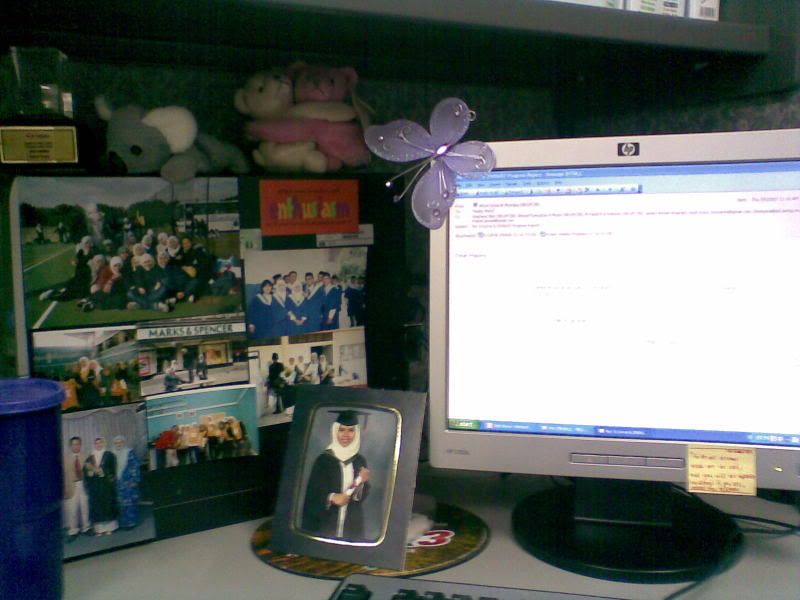 -my workstation..sorry gambar a bit blur..pakai camera fon..cam familiar jer gambar2 yg ada kat situ kan..FYI, it keeps changing every time masuk ofis lepas balik outstation or balik offshore.. kasi motivation sikit..hehe-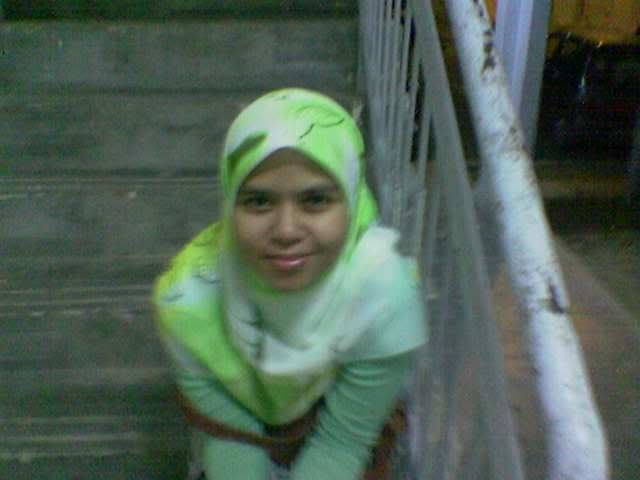 -ha..ni gambar before gi offshore..-
-yg ni after gi offshore..hehe-
-gambar masa project kat offshore hari tu.. with few contractors, team KL, marine crew - dok work barge time tu..ni kunun2 macam last day..sekali operation complaint piping senget.. suruh adjust sikit..kenalah bukak & potong balik.. maybe diaorang pun excited sgt dah nak balik sampai buat keje dah tak focus.. geram jer time ni.. hati dah membara2 nak balik..coz dah 3 minggu kat offshore..-
-haa..tak pasal2 aku pun beraya gawai & keamatan ngan diaorang kat atas kapal..best giler makanan..ni ada separuh lagi tau kat meja lain..haha-
- Baker kapal buat kek..sedap oo..punyalah besar kek ni..tak muat masuk camera aku..-