Salam.
Hello everyone..as i promised earlier..enjoy the pics..!!
- the Sabah team -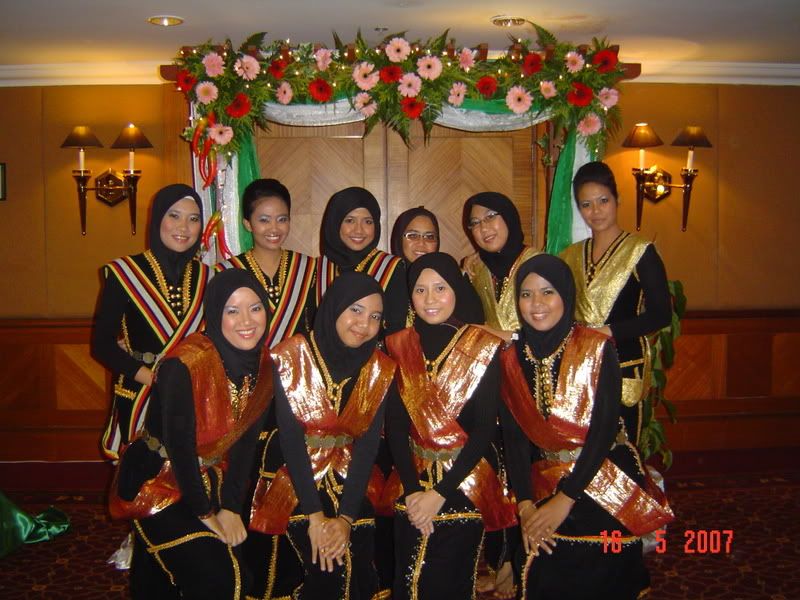 -ha..ni baju untuk tarian sumazau..looks familiar pun kan..mesti org dah boleh agak untuk tarian apa..-
-baju for tarian limbai..semua org tak pakai the same set..coz yelah..selalunya menari ni 4 lelaki 4 ppuan..tiba2 time kitaorang 10org..pening cikgu tarian kitaorang nak cari baju..so just main mix & match dgn apa yg available..hehe-
-ha..kelam kabut semua org bersiap..coz gap between satu tarian with another just 5 minutes lebih kurang..sampai senget2 benda kat kepala tu..-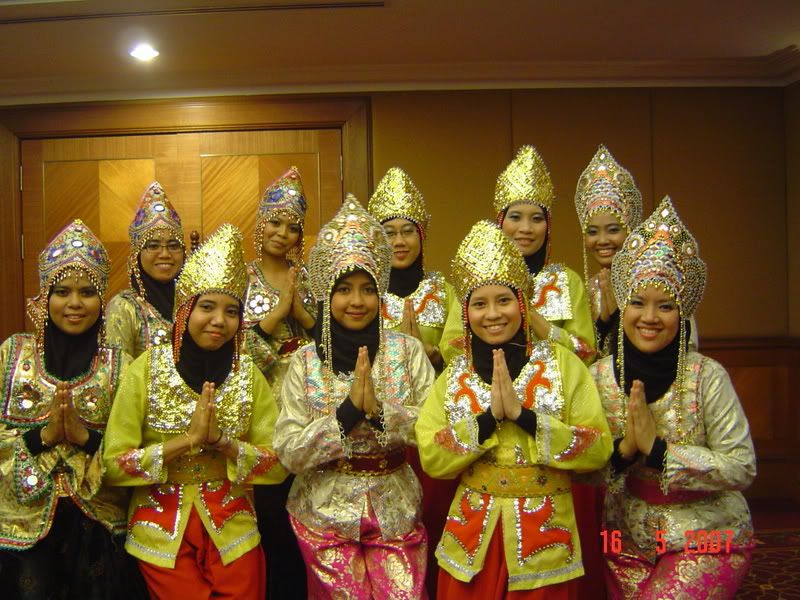 -time ni lepas menari tarian limbai..basically baju ni baju untuk kaum Bajau..lagu for this tarian pun dalam bahasa Bajau..satu apa pun aku tak faham..haha-
-cam biasa..balik2 muka2 ni jer yg kuat bergambar..org dah sibuk2 pergi makan kitaorang sambung lagi..hehe..Me with Eppa & Mas..-
klahh..nak upload gambar sampai satu hari..internet kat rumah ni asyik terdc jer.. nak kena reset jer lah pulak..next post nanti gambar lain lak kehh..bubyeee..