Salam.
Weekend was great! We went karaoke, shopping and picnic over the weekend. As a result of that, I'm now having backpain and barely feel my feet. My shoes and sandal that I just bought on my first month of pregnancy doesn't fit anymore. Unbelievable.
Anyways, just to share few pics during the picnic. Most of the pictures was taken by my hubby. Our first time using the the new gadget, Canon EOS1000D. Well, I haven't got time to read and familiarize with the SLR, so of course lah I don't know what is the best setting for each shots. Tp I managed to read a little, on Friday after lunch at office. hehe. Friday is a so non-productive working day for me.
So here are some of the pics. Sorry tak byk, coz slow sket internet nak update. Sabar je lah.
~When we first arrived at the beach.. I seriously need to buy maternity clothes!~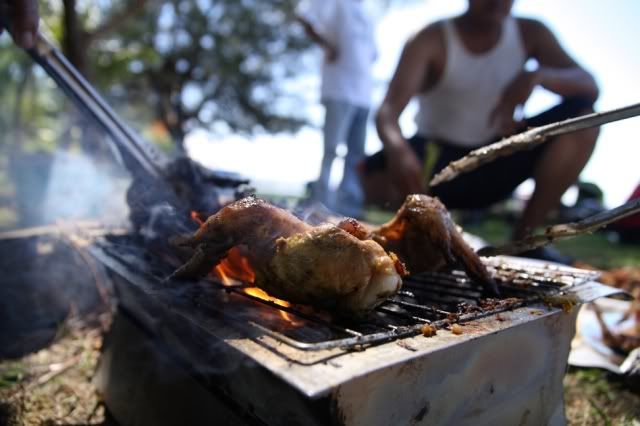 ~ We had chicken wings, fish - lots of ikan merah, ikan kayu (not sure what do we call that back in Semenanjung), bawal, kembung, cencaru..~
~ From left is my hubby's cousin nyer anak and shafikah (right) is my hubby's niece (his sister's daughter)~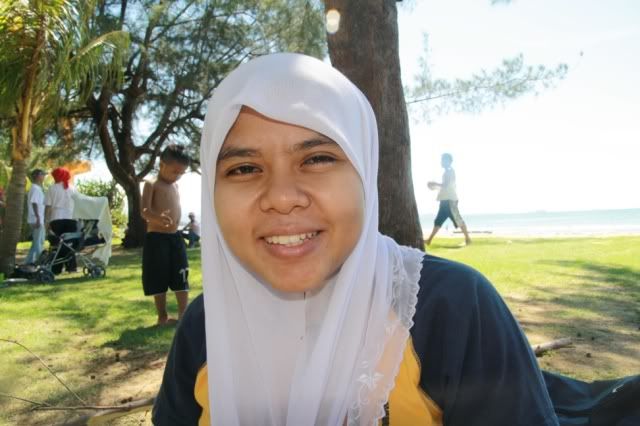 ~ Me tired after the BBQ session. Well, guess who was the chef? ~
~ Hubby, while eating twisties ~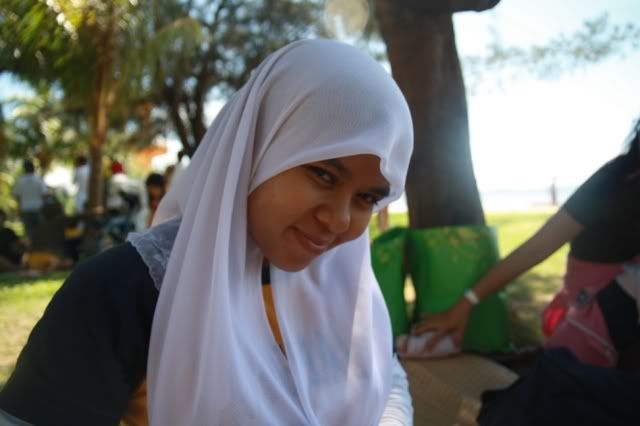 ~ Its me again, sleepy face ~
After the picnic dalam zohor tu kitaorang balik rumah terus and I went straight to bed without praying first. Penattt sgt. Then before Asar hubby wake me up and sekali nak bgn punyalah azab and I had cold feet. I think it was the muscle, cramp or something. Maybe I was standing too long and strain my body too much, since morning coz lepas Subuh terus bgn masak mee hon and prepare everything. Yesterday was the first time Hubby lambat bgn and it was my first time bgn awal dulu dari dia.. hehe.. So tak sampai hati nak kejut dia and I did everything all by myself.
So, last nite was a sleepless nite for me. Sakit2 badan. Hubby is off for offshore this morning and I'll see him again on Friday! Yey! I miss him already.
Oklah. I guess that's all for now. I have to packing my stuff coz I'll be travelling (again) to Kuantan for 2 days training.
I'll c ya later. Take care!