Salam.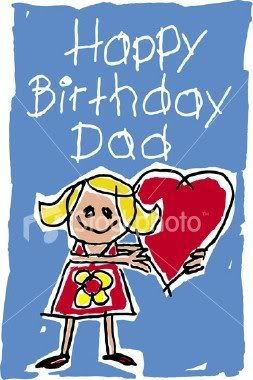 Another entry for today. I so have extra time to update twice today, eh? That's because I decided to stay at home and spent most of the time surfing baby's stuff and do reading on breastfeeding.
Anyway, it's my dad's birthday today! yg ke-61. Wow.. time flies really fast. I still remembered those days that I usually followed Abah everywhere he goes. I used to be daddy's girl and I think I still am now. How Abah immediately took the next flight to UK, when I was admitted to hospital in Sheffield but in turn he had a great time coz he celebrated Hari Raya in UK with my friends.
He was the busiest person on earth everytime I nak masuk Poly or Uni, coz he will do all the filing task, ensuring all my application forms dah OK. Well, I have never bothered to check coz I knew he'll do that for me. Hehe. I think now the job has been transfered to hubby automatically, coz hubby is just like my dad. My EPF pun dia yg gi settlekan. Huhu. (coz somehow I didnt get my EPF due to unmatch profile)
However, after my engagement in Oct 07, Abah was quite in a bad shape of health. It made me realised then that how glad I am to be working with the company I worked now and not to work somewhere else. My boss was so understanding that time and he approved my long leave, so that I could take care of Abah, although I was supposed to be offshore for a project.
Since I got pregnant, he will always accompanying me when I got meeting or trainings in KL whenever Hubby's not able to.
~Picture speaks louder than words, kan!~
So, you could imagine how I badly broke into tears on my solemnisation day, before and after the akad. (actually masa tunang pun dah nangis dah..hehe) It was the happiest moment in my life, tp at the same time I was sad that I have to be away from family, and now that I have other priority in life, who is my hubby.
Ala, sedihnya. taknak lah tulis panjang2 lagi.*Uhuk.uhuk.. Anyway, above all I really appreciate what Abah have done for me all this while, including helping me chosing hubby. Haha.
~Me & Abah at Eiffel Tower, Paris~

Oklah, all I wish on his birthday is panjang umur, murah rezeki and sihat selalu. I couldn't ask for more.
Cheers! Have a nice weekend + holiday!