Salam.
Hmm..dah nak raya dah kan! Kat rumah ni kelam kabut buat preparation.. Malam ni free sikit coz I'aan takde..dia balik kg.. nanti esok dia datang balik dah tak sempat nak update blog..
So, I would like to take this oppurtunity to wish you all my dear readers.. thank you for being with me although blog ni bersawang sekejap..hehe.. k lah.. Have a nice day ahead!
Assalamualaikum,

Saya ingin mengambil kesempatan sempena menjelang hari yang mulia ini untuk mengucapkan Selamat Hari Raya Aidifitri semua .

Di sini juga saya ingin memohon maaf zahir dan batin di atas segala salah dan silap, terkasar bahasa samada sedar atau tidak sedar.

Akhir kata, semoga bergembira menyambut hari raya di samping keluarga yang tersayang dan berhati-hati lah di jalan raya.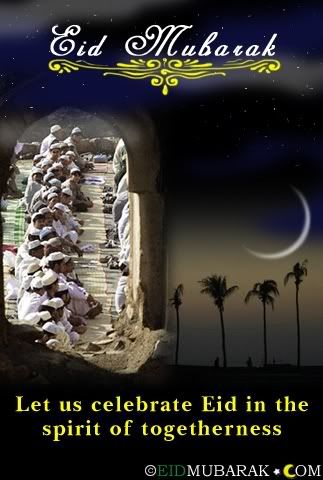 Bye!