Salam.
As I have promised yesterday. There you go..enjoy the pics!!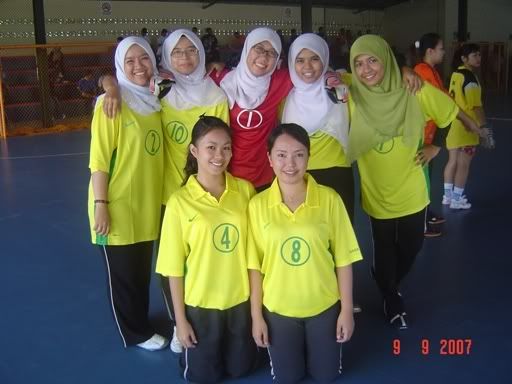 ~ni lah SASA team..actually ada sorang lagi team member takde..she was injured 3 days before the tournamenent..hehe.. ha..ni time before game start..berseri2 & cun jer tudung & rambut masing2..~
~haa..cam kenal jer yg kat tgh2 court tu..ni first game kitaorang n seri 2-2.. fight giler & semput nak mampus main...hehe..~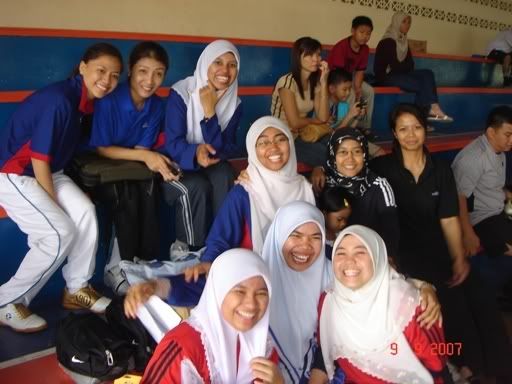 ~yg jersy biru tu team Teng Teng Ten..yg merah anggun pesona..huhu.. budak2 ofis gaks.. so bila lawan cam rasa main2 jer..hehe..~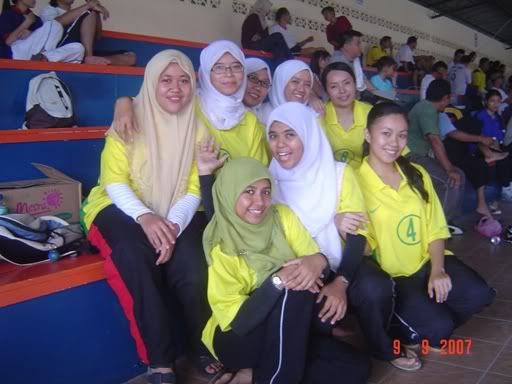 ~ni lepas dah habis semua game..cuba tgh si Ana yg pakai no 8 tu muka tgh menahan kesakitan pasal kaki dia bengkak giler..ngam pulak kena masa last game..if tak habislah kitaorang..dia kira defender kitaorang yg hebat jugaklahh..~
~gambar lagi...~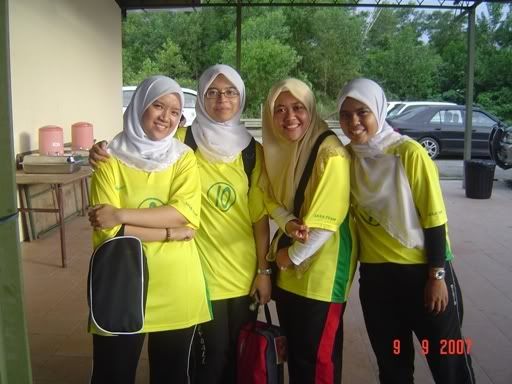 ~ time ni tgh nak tunggu prize giving ceremony..tp teammates ramai dah balik..ada hal coz dah lambat sgt..tinggalkan Izan, Lisa, Kujai & Me..~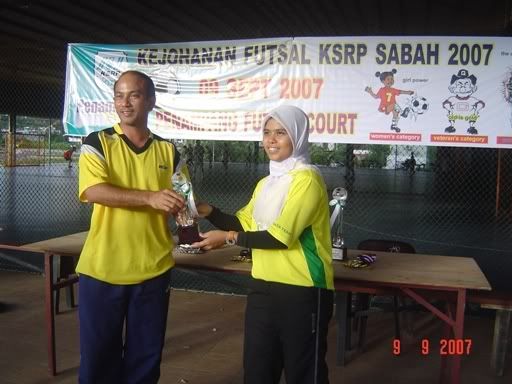 ~hehe..kalau tak kenal korang jgn baca blog ni lagi..hehe...actually aku suruh Izan yg amik..bagi penghormatan..pastu Izan suruh Lisa, Lisa suruh Kujai..last2 nama team kena panggil sorang pun blum ke depan lagi..aku ajak ramai2 pergi..tp masing2 segan.. sabar je lah.. so sebagai kapitan terpaksalah aku yg pergi amik...hehe..~
Okie dokie..tulah citer pasal Sasa Team..nama ni pun special sikit..dapat secara tidak sengaja.. tu lenkali boleh citer kot..huhu..btw, congrats team! After raya ni kita start balik kehh..gara2 futsal aku dah turun 3 kilos..huhu..
k..baiii..selamat berbukaa..