Salam.
Huhu. Now I'm blogging again. Haven't got much time and space lately, although I carried my laptop everywhere I go. The thing I like with the organization I'm working with, you have a lot of trainings that you can attend and sometimes sampai tak ter attended. Its a good channel to learn, to refresh back what you have learnt back in Uni or learning new things. However, you will basically get 40% of it. The rest are by experiences.
Ehh..dah lari topic lak..All I wanted to say was I went to Skill Group Training few weeks back. 2 SKG in 4 weeks eh.. mula2 early August, 3 days. Balik jer from training on Thursday evening after work I rushed to the airport, to catch flight to Kuching..amik in lieu on Friday..hehe..yes, the moment that I've been waiting for. My Best Friend's wedding - Emmy!! dah beli tiket awal tahun hari tu kot time Air Asia buat sales. Actually I have thought of cancelling the trip to Kuching, since I was sooo tired & exhausted naik turun flight the week before.. tapi its her best moment in life, mana boleh miss kan.. so berkorban jugaklahh.. coz you know, everytime balik Kuching mmg penat nyer.. ada jer activity ngan family kat sana..hehe..
So I arrived Kuching around 8.30pm. OH, time tu tgh still ada ulcer yg sgt teruk, sampai tak boleh nak telan.. coz betul2 dekat ngan tekak tu..duhh..so I dint enjoy eating food while I was in Kuching. But I didnt miss my Mee Kolok though..hehe..
Tak tido rumah emmy pun..as usual stayed at my family's house.. malam esok tu aku pun ikutlah Kak siti gi balik kg dia..dekat jer pun.. ada karoake dia kata.. sekali pergi tgk semua org2 tua..ppuan.. diaorang buat cam pot luck lah kira..hehe.. semua nyanyi lagu keroncong malam tu..mula2 aku senyap jer..malas nak nyanyi..kasi chance org2 veteran.. pastu diarang paksa jugak.. nyanyilah terus.. huhu..then semua org cakap lenkali balik Kuching boleh buat karoake lagi..
Yehh..here comes some of the pictures taken during Emmy's wedding.. simple but meriah.. after lunch Jumaat tu aku gi rumah Emmy.. sibuk2 menghias bilik pengantin ngan kakak2 dia..gossip2 jap ngan diaorang..cam biasa..hehe.. esok tu akad nikah.. biasalah..aku pengapit..hehe.. the moment dah sah tu aku pulak yg sebak.. yalah..best friend kan..lepas dia kahwin mesti dah takleh nak huha huha cam dulu.. itu baru kawan.. blum lagi bapak ngan anak..haii.. haru biru..
Lets enjoy the pics.. With that, from my deepest heart, I would like to wish Emmy & Mokhtar Selamat Pengantin Baru & Semoga berbahagia hingga ke akhir hayatt...ameenn..
Oklah..malas nak citer panjang2..nak gi mandi jap..td lepas buka puasa tak mandi2 lagi..hehe.. hmm..Ramadhan dah nak dekat kan.. can't wait!
ciao beb! muah2.

~ Emmy with her big bro..~Emmy's sisters..~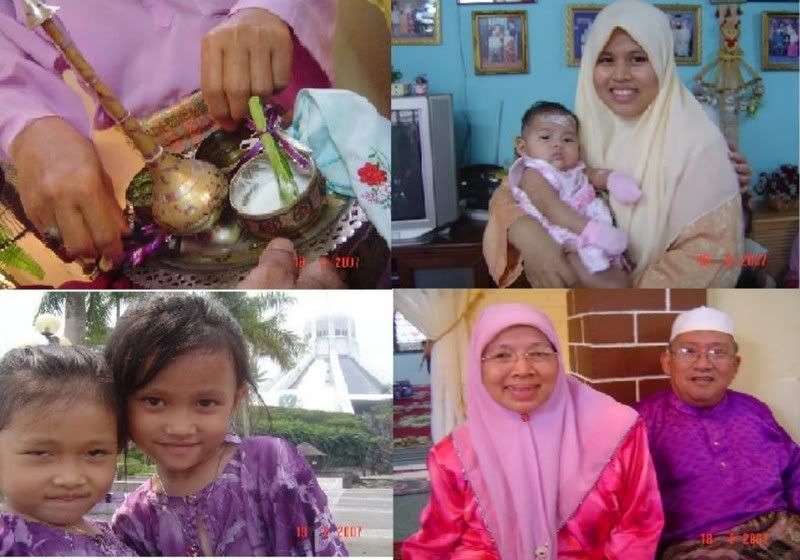 ~Lepas akad nikah tu ada cukur jambul anak buah Emmy.. Aliya Safiyah..anak si Ajut, adik emmy..young mother ni tau.. yg bottom right tu gambar parents dia and on the left tu anak2 buah dia..~
~Dalam kete lepas makeup2 kat rumah mak andam emmy.. time ni tgn dia sejuk giler.. aku pun ikut sama2 nervous ngan dia..hehe~
~ni baru balik dari berhias kat rumah mak andam dia..~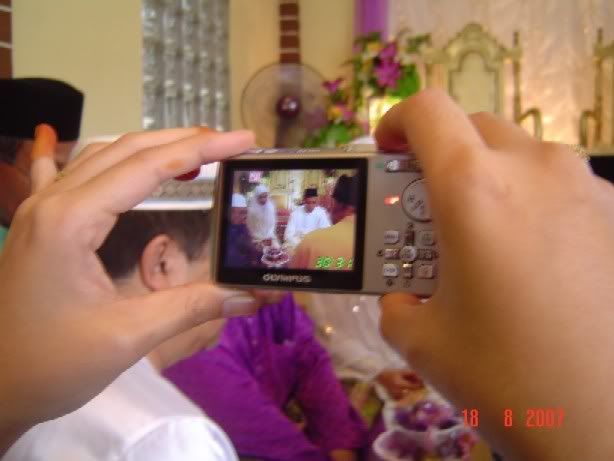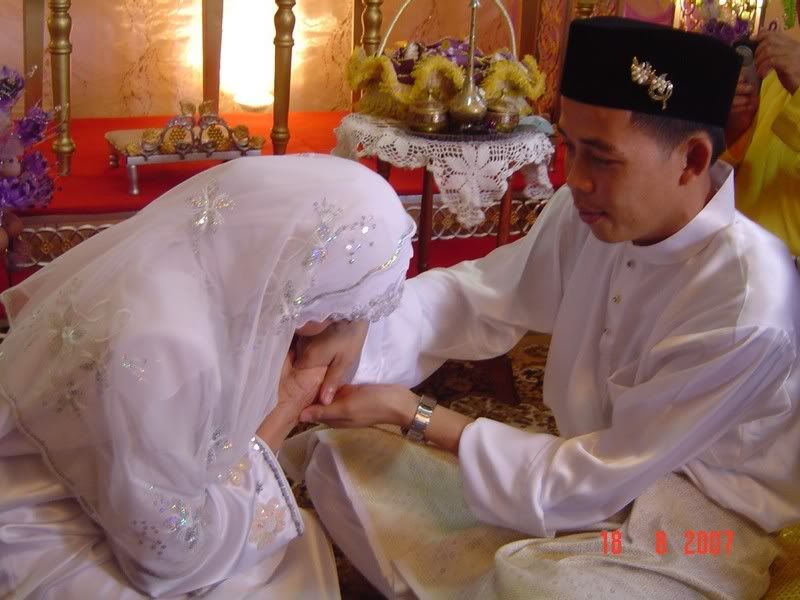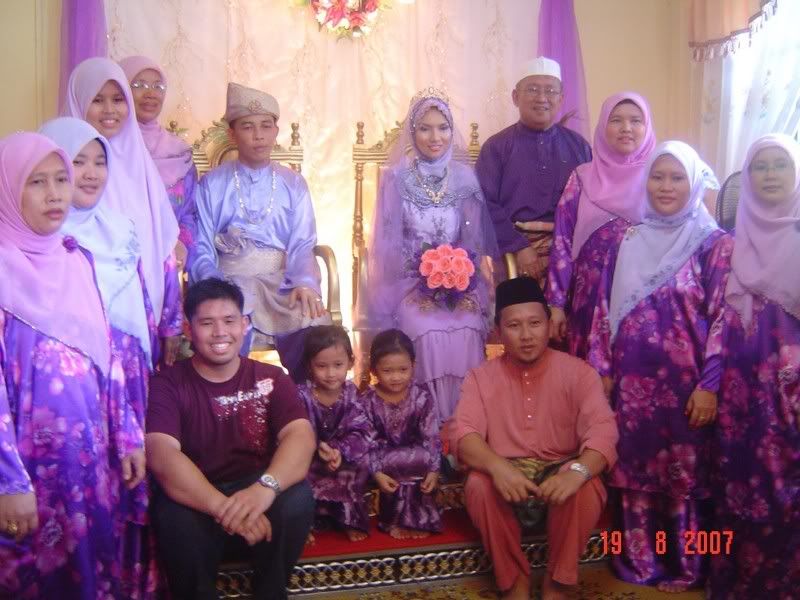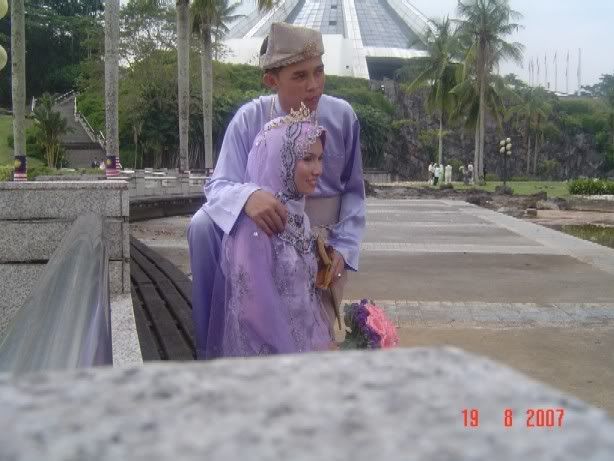 ~Its me again!~
~Me & Emmy during her sister's wedding in December 2005~