Salam.
Hello! Morning.. Its 0913 hrs in the morning and I'm still on my bed.. Usually bila bgn tidur jer terus mandi but since it is still raining so relax dulu lah.. furthermore, I had so much food and drink yesterday.. the best Eid celebration in KK so far..
Agak lama jugak tak post pics here.. Yesterday I brought along my camera masa tgh beraya tu.. dah lama tak amik2 gambar ni.. kena brush up skill balik.. sekali nak amik gamabr tgk2 memory stick takde.. I left in my laptop coz I was transfering pictures semalam.. so bila beraya time malam baru lah dpt amik gambar.. best jugaklah raya semalam.. sampai tak larat nak makan..haha.. pastu bila pergi rumah semua org mesti tanya bila rumah kitaorang nak buat open hse.. so I answered tak de kot specific day for open house this year.. rumah sentiasa terbuka.. lagipun this year kitaorang nak raya rumah org jer.. malas nak masak.. penat..hehe..
Ramadhan hari tu dah buat 2 kali masak2.. tp tak ajak ramai pun.. a few close friends.. so raya ni malas lah sket.. if nak ajak kena ajak ramai2.. nanti susah pulak ada org tak kena ajak.. lain pulak karang..
~SBOnians.. cuba korang tgk siapa jer yg beria pakai baju kurung..hehe.. aku, shasha & cp.. semua dari rumah yg sama.. tak faham aku kenapa diaorang ni tak nak pakai baju raya bila jalan raya..~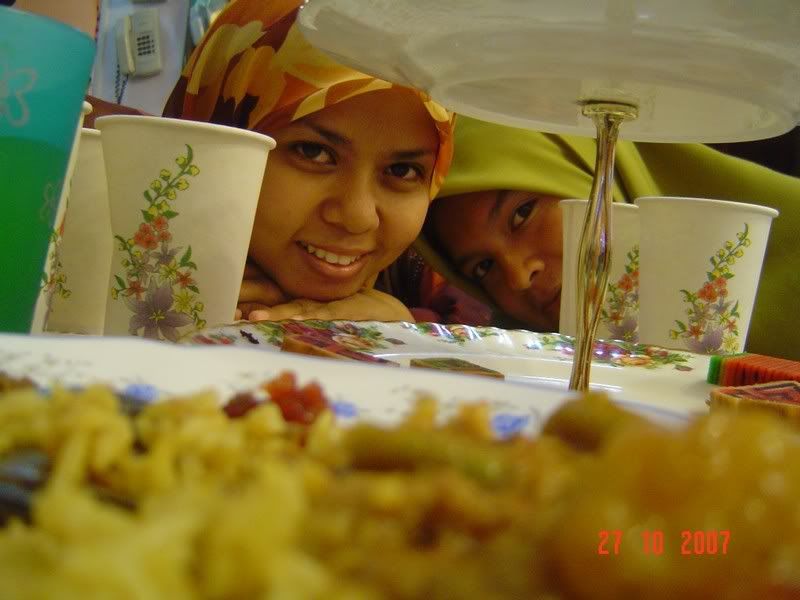 ~Me & my beloved hosmet.. Shasha..~
~ Mas & Haya tgh bz borak2 sampai tak perasan tgh amik gambar..hehe~
~ Kd, Haya, Mas, Liyana & Me..~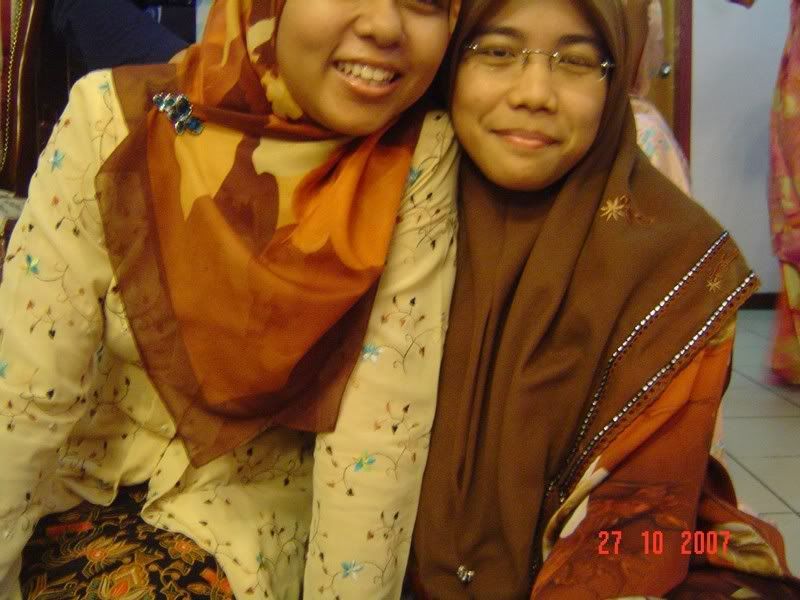 ~Shasha lah ni yg amik gambar cam ni..saja je tak nak kasi nampak aku nyer muka..~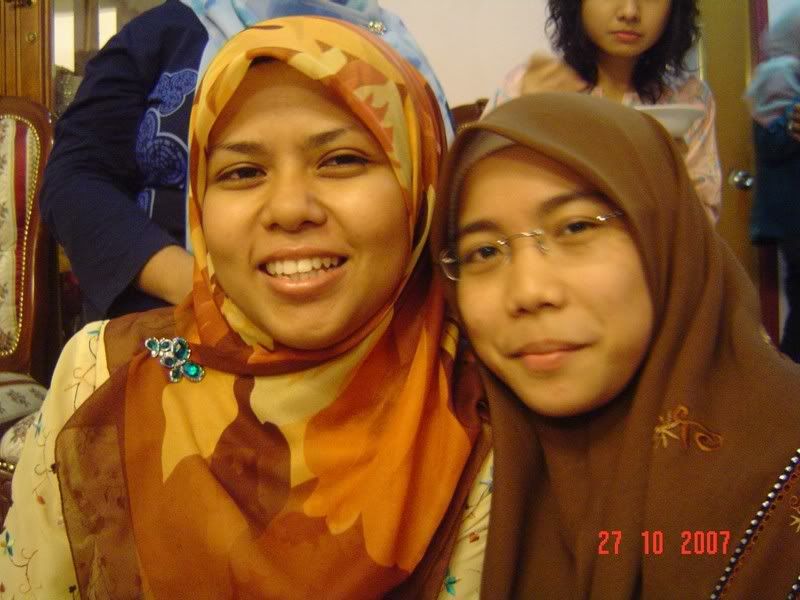 ~ Me & Shahidah a.k.a cp.. cp ni trainee from UTP kat department kitaorang n dia jugak hosmet aku. selalu kena buli coz dia yg paling muda.. hehe~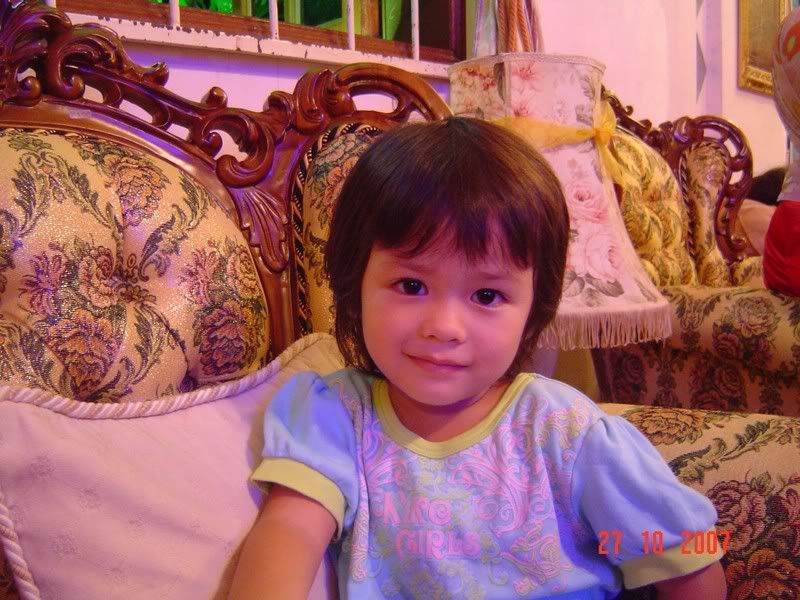 ~ Ha..cute kan budak ni.. Ira nama dia.. anak Finance Manager kitaorang..~
klah..today pun nak sambung beraya lagi.. tp satu rumah je kot so far yg baru ada invitation.. tak tahulah if kejap2 lagi dpt msg budak2 ni ajak beraya tpt lain laks..
So long.. babai..